Ontario's Best Children's Program
Wigamog Inn Resort offers one of Ontario's most advanced children's programs. Nominated a 5* destination for children's programs by Hotel Fun 4 Kids, and voted "One of Ontario's top 10 child-tested getaways" by the Ottawa Citizen, we have what it takes to entertain your children and the smiles on their faces will prove it! The strength of Wigamog's programs is its flexibility of allowing children and parents to do their own things or take part in many of the family activities offered throughout the resort.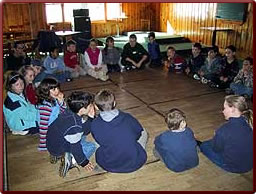 To ensure that parents get a holiday too, they have the option of utilizing over six hours of supervised childcare six days a week. The full-scale programming is available from late June until Labour Day weekend. Modified and condensed versions are available during holiday periods such as, Thanksgiving, Christmas, Boxing week, New Years and March Break. Supervised childcare throughout the winter, spring and fall on Saturdays can be purchased at an additional cost. Outside these time periods the unsupervised children's playroom is accessible to guests by signing out a key from the front desk.
What do we mean by advances?
Specific programming developed for seven different age groups
Highly motivated, energetic staff with training in babysitting courses, first aid, anaphalactic care and more
Child to counsellor's ratios above government standards. *
Children's supervised dinners
*Because attendance is optional and does fluctuate on a day to day basis, we can't always guarantee this.
Depending on age, your child will fall into one of the categories listed on the side menu.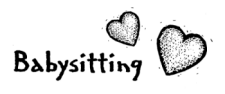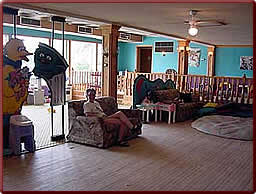 (Outside Kids Program hours)
Morning, noon or night, anytime, anywhere we've got some awesome babysitters eager to care for your children.
Whether you're catching the entertainment after the kids are in bed, or playing an extra round of golf, babysitters can easily be arranged through the Front Desk. The rate for one child is $7.00 per hour, 2 children $8.00 per hour and $1.00 more for every child there after. Be sure to book in advance to avoid disappointment.
Please visit the Kids Stuff page for more information regarding children's programs.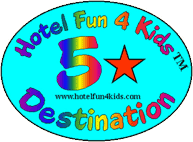 The Wigamog Inn Resort has been awarded "5-Star Destination" for children's programming
by Hotel Fun 4 Kids
For reservations or information please telephone
1-800-661-2010, 705-457-2000 or fax us at 705-457-1962.
SEND US E-MAIL TO: [email protected]